One of the most annoying things about exams (and let's face it there are plenty of annoying things about exams) is the fact that you can write until your hand is is a cramped, spasaming claw and you may not have written half as much as you would have liked. The obvious knock on of this is lower grades espically if you only get half way thorugh your question and don't even have enough time to include a conclusion.
So with that in mind the purpose of this post is to show you some cool tricks that will definatly help you write quicker, and as a result write more and hopefully earn a better grade, though its worth keeping in mind that it's not just what you write but how well written your answers are. Join me as I ask how to write fas in exams.
How to write quickly tip 1 – Practice
Yeah, you had to know it was coming. I'm sorry, we both know you came here hoping to read an article on how you won't have to write hunderes of pages in order to speed up your writing. Unfortunatly the fact of the matter remains, there are muscles in your hand, and the more you use them the stonger they will become and the longer you will be able to sustain writing at a high speed.
in order to understand how you can best train your hands to to write quicker and for a long time you need to know the difference between slow and fast twitch muscle fibers. It's not too complicated slow twitch fibers are used for long activites i.e. marathons and fast twich are used for short term activites i.e. sprints. It makes sence then that you should focus on imporiving the slow twitch muscles in your hands in order to sustain your quickest writing for long periods of time. It's fairly easy to do this, just flex and relax your hands (make a fist then release it) when ever your hands are free or your not doing anything. For example, your in bed trying to get to sleep why not do these exercises
then?
Taking this further there are devices that you can use to exercise your hands (check out the picture) which will speed up the hand training as well as increasing your upper limit.
Note: I wouldn't reccomend going over board with this close to your exams, afterall you wouldn't want to sprain your hand.
How to write quickly tip 2 what are you eating?
One of the main reasons that people often can't write quickly is because they set off like a bomb, and five minuits their hands have cramped up and it's another half a min before their hand feels well enough to start writing again. This seriously effects the amount of words you can get down in an exam, assuming the above is correct and you carry on doing it you could lose between five and ten mins due to cramp in an hour exam.
So how do you prevent your hand from cramping in an exam? Simple! Potassium is the answer. In order to stop cramping you need to maintain a reasonably high level of potassium, the best way to ensure this is to eat foods which are high in potassium at least two week before you take your exam (if you are reading this the night before you exam firstly tisk! And secondly some potassium is better than none so get eating).
Notilble foods which are high in potassium include: bananas, spinnach,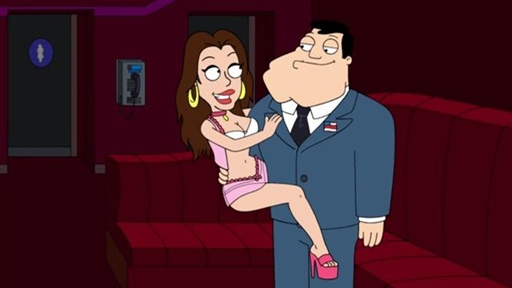 potatoes, yogot, salmom and avacados. If your diet already includes a healthy amount of any of these the effects of cramping should be considerably reduced.
Its worth remembering that crams are cause by a build up of latic acid in your muscles, which is caused by a lack of oxygen which in turn is caused by a lack of blood flow to the muscles i.e. make sure at some point you do take a few seconds to flex your hands to let some fresh blood enter it.
How to write quickly tip 3 Pen Island
The type, size and features of the pen which you take into your exam will also have an effect on how quickly you can write in the exam.
Generally speaking I find that I can write faster with thinner pens however this tends to be personal preference, the best thing you can do is try a few different pens and see which you find you can write quickly and comfortably with.
Regardless everything else fountain pens are something to avoid, you maybe able to do pretty calligraphy with them but they make for slow writing.which brings me on to my next point…
The way in which you hold your pen can also effect how quickly you are able to write,
when we are young we're taught that keeping your thum, fore and index finger on the pen is the correct way of doing it, however when you do this it seriously hinders your writing speed. Instead try holding it as shown in the picture.
How to write quickly tip 4 Balance speed and neatness
Although handwriting does indirectly effect your grade (markers subconsciously give higher grades to those with neater handwriting) the amount, and what you write has a higher weighting when it comes to your score.
I have a rule when doing exams, if it's readable when I squint a little its OK. Generally speaking you need to figure out what is and isn't readable before you sit an exam, because then you have time to change the font of your handwriting, however it's worth bearing in mind that nobodies handwriting is the same in and outside of an exam.
Again this tip relates back to practicing, when doing a practice question try writing as quickly as you can, read your answer while squinting, if you can't read what you have qritten you will probably need to slow down, otherwise you're alright.
How to write quickly tip 5 – Be efficent with your writing
This tip isn't so much about writing quicker but about figuring out how you can write less while still saying the same thing. There are overt and covert ways of doing this, the obvious things being writing 'and' instead of 'as well as'. This readuces the amount of words your need to write to connect one sentence to another, freeing up time to write other things, ok you probably only save a second by doing it, but when you do it a couple of hundered times over an exam, those seconds really add up.
Then there is the more covert way of being efficent in an exam, this mainly relates to planning what you are going to say for one point to stop you from going overboard in terms of time consumption. Other than this you should also stick on topic, make sure that you don't go on a random rant which doesn't even relate to the question you are answering.
Finally, try to get it right the first time, this will save you having to cross out and re-write the thing you ment to write in the first place.
Wrapping up
I wouldn't expect your handwriting to suddenly get super quick over night, it may take some time before you acctually see an improvment, but stick with it and you will see some results. If you are after more tips on writing quicker, check out this ebook